History of West-Indisch Huis
The history of West-Indisch Huis, a National Monument, dates back to the 17th century. From this location, Peter Stuyvesant, one of the commanders of the West-India Company (WIC), commissioned the construction of Fort Nieuw Amsterdam in 1625 on the island of Manhattan. Later, this would develop into New York.
The building was constructed in 1617. The ground floor was originally used as a butcher's hall, while the upstairs was used by the shooter's guild. In 1623, the building was rented out to the newly founded WIC, which used it to hold board meetings until 1647.
In this period, two wings were added to the building, surrounding the current day courtyard. The vaults were used to store the Spanish treasure fleet captured by Dutch admiral Piet Hein in 1628.
From 1657 onwards, the connecting building on the Herenmarkt was in use as an inn called 'Nieuwezijds Heerenlogement'. In 1825, a home for orphans and elderly people run by the Restored Evangelical Diaconate was opened in the building. After a series of renovations, the raised pavement was removed, and the facade was plastered.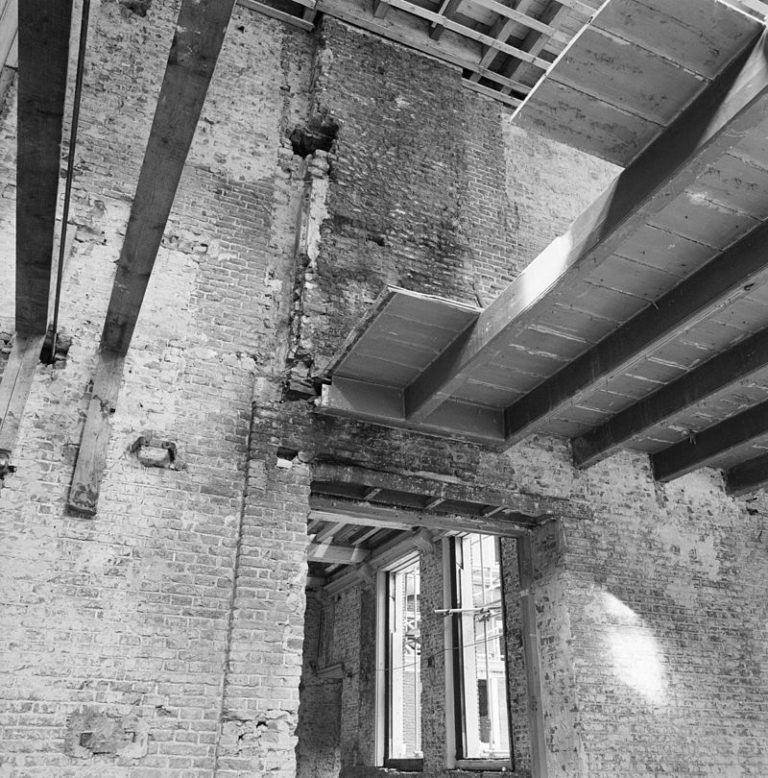 Textile wholesale trading company De Vries van Buuren & Co started using the building in 1954. The ground floor was turned into offices and sales departments were located upstairs. The attic was used as a stockroom, and after a restoration the cellar was turned into a canteen. 
On December 16, 1975, a fire broke out. It was probably caused by a stray flare that got stuck between the roof tiles. The attic, filled with textiles, was set ablaze. Most of the building got destroyed and then abandoned. Break-ins occur regularly during that period and thousands of precious tiles get stolen.
To save the building from falling into permanent disrepair, the Foundation West-Indisch Huis was founded on February 4, 1977 with the aim to restore and manage the building. The foundation was run by Ton Koot. Between 1978 and 1981 the building was restored at a total cost of 12 million guilders. A fountain is added to the courtyard adorned with a bronze statue of former New Netherland governor Peter Stuyvesant, made by sculptor Hans Bayens. After the restoration, the building houses retirement homes, the People's University and the municipal wedding chapel.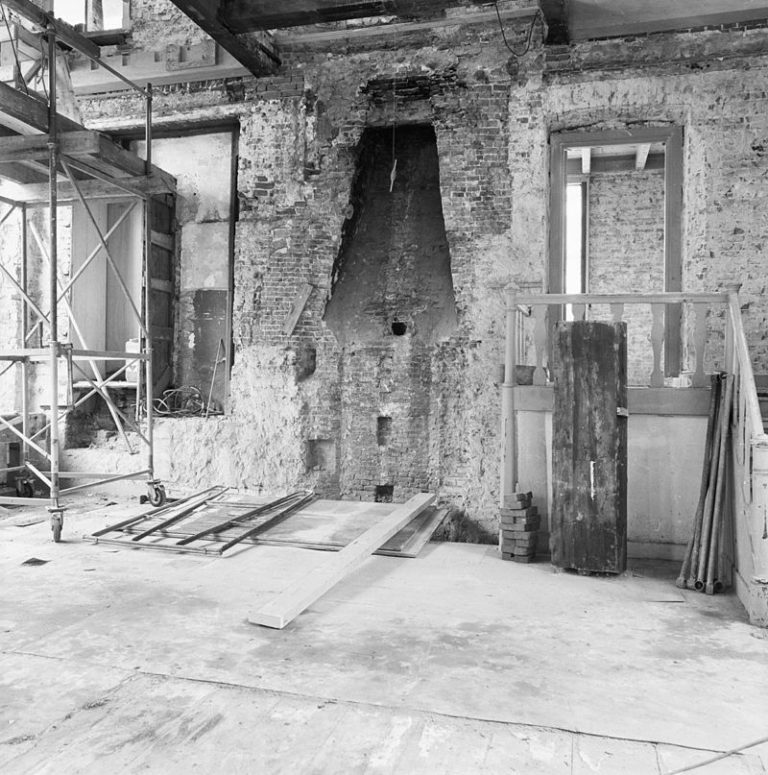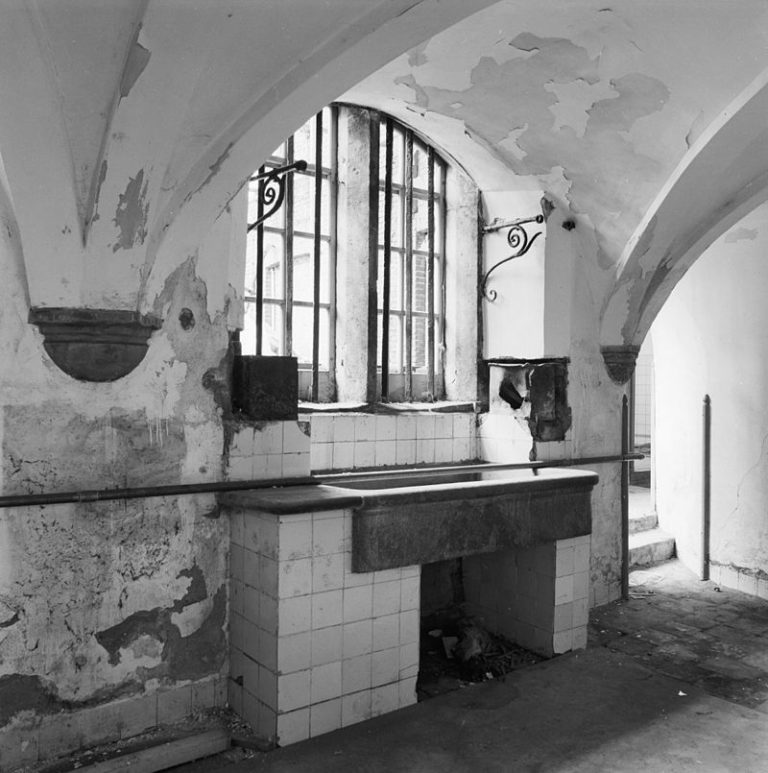 With almost four hundred years of monumental history, the building once again becomes the decor of many unforgettable moments thanks to Café Nieuw Amsterdam, catering services from Matter of TASTE and events venue West-Indisch Huis. The structure has been modified to accommodate modern day requirements while respecting its heritage. This way, West-Indisch Huis remains a place where history gets made for centuries to come.